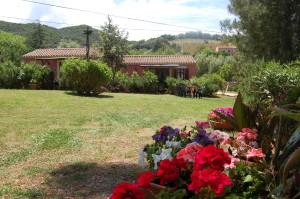 COVID 19 has been a very big problem involving people all over the world, but now the worst is gone, and after a long time we spent in our homes for quaranteen, is finally time to think about our Holidays. We are very lucky here in Sardinia, as we had very few cases and our wonderful environment helped us to stay safe. Moreover, our Farm Agriturismo L'Aglientu is located in a beautiful area in the countryside, very near to the beaches, where we have a lot of space to live and relax, far from the crowded places.  We want to share this fortunate situation with our guests, so we are working to make your stay very safe and confortable.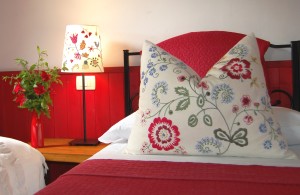 We are aware that even after the reopening we will still have to observe some safety rules. Social distance will still be recommended, as well as the use of basic personal protection devices. We planned our work for your stay in order to make it easier to comply with these safety rules. You can make your check in online before arrival, for instance, and we will make very easy to you to take your room's key once arrived, no need to spend time inside the reception. As always, scrupulous cleaning and disinfection of accommodations is our main concern. Even more in this particular moment, you can be absolutely sure that we will take care of your room in an perfect way. We guarantee a perfect disinfection of the entire room, kitchen and bathroom before you arrival, and we will clean your room every day as usual, but with even more attention to the safety rules. Our accommodations are totally separated one to each other. Each one has a kitchen and private outdoor area, where you can have breakfast and your meals in total privacy when you decide not to go out. Our green park is really large, your children will be totally safe playing in the garden or in the playground. Our swimming pool offers ample spaces and sun beds for you to relax, and a beautiful barbecue next to the pool is at your disposal for your cool summer evenings. We offer wonderful routes in the surrounding countryside, if you love trekking and unspoiled nature. And from here, you can always go to the beach in complete safety, covering a few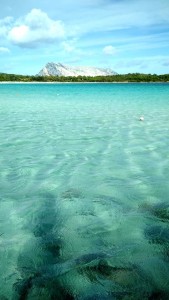 kilometers on internal roads that will take you to the most beautiful beaches in Northern Sardinia. You can book in advance with a little part payment with a cancellation free of charge until 1 week before arrival, or please, consider to take our 30% discount offer, paying totally in advance for your stay, you will get a voucher in case of cancellation and you can use it until 31.12.2021. Choose a safe holiday on the most beautiful Island in the Mediterranean sea, choose L'Aglientu.