VIDEO HERE! We can provide fantastic full immersion days  in the nature of Gallura for you! A professional team will be helping you to discover the island in its most remote corners. Thousands of internal roads and hidden paths are an incredible net of trails to cross the most unusual and wild nature; a succession of picturesque scenery, unique, to explore places of exceptional beauty. The vast territory and widely articulated, to be discovered, will allow you to venture between densely wooded mountains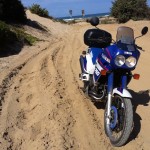 and streams' water, limestone cliffs, stretches of  Mediterranean dunes of sand, pristine beaches and breathtaking cliffs looking over the sea. Thanks to our location, which is perfectly situated, some of the best trails are accessible directly from our hotel, no need to travel on paved roads. Your bikes will be stored in the parking inside the farm. And it is also possible to rent bikes on site, as well as "customized" itineraries based on the preferences of your group.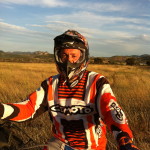 Our proposals will be planned according to your needs, providing two basic solutions, always with an expert guide:
"DAISY" PATH
Using as a fixed base our structure, each stage will have a circular route starting and finishing at the same point.
HALF PART MOVING PATH
It consists of steps and stages in the ring line, planned with the collaboration of other guest houses which can offer a perfect welcome along the chosen route.
ROUTES are numerous and each one different developing on fast and mixed  tracks along firebreaks or on the gravel roads of the inner areas of Gallura, bordering the areas of  Nuoro. Other paths are winding through trails, cliffs, stretches of sand and trails with panoramic views over the fantastic sea of ​​the Costa Smeralda.
For any  information: 
Alessandro Camoglio – tel. 0039 349 8080316 – alex@endurosardinia.com